Conferencing Facilities at the Centre
The Canolfan Gorseinon Centre is conveniently located close to the M4 Motorway. It is a new, iconic building with a selection of seminar, conference, meeting and board rooms for hire, all furnished to the highest specifications.
It is an environmentally friendly and sustainable building with underfloor heating, natural air conditioning, rain-water harvester tank, biomass boiler, motion sensor and light sensitive lighting, solar panels for hot water and has achieved BREEAM excellence status, only the second building in Wales. Construciton materials used in the building are from recycled resources.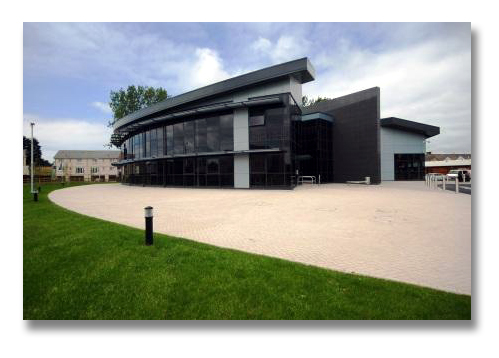 The Centre has free on-site parking spaces for 100 cars and the extra on-site facilities of a healthy eating cafe and childcare facilities if required.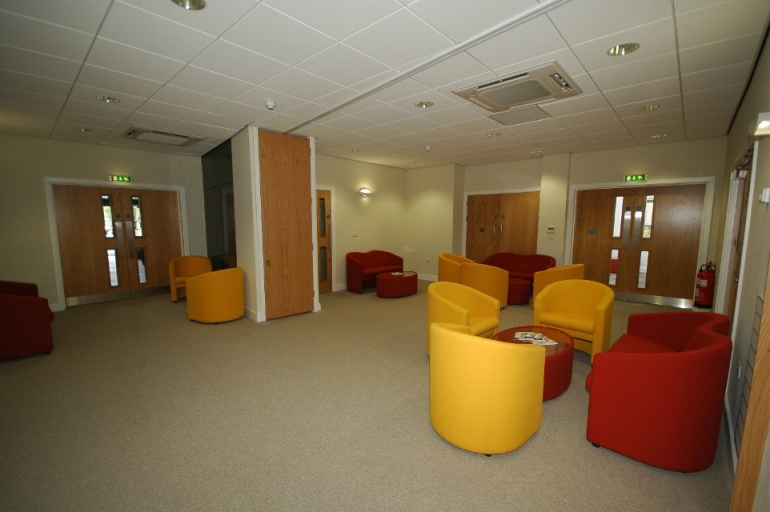 State-of-the-art audio visual facilities are available, staging and lecturn, with level access to the ground floor and a lift to the first floor facilities.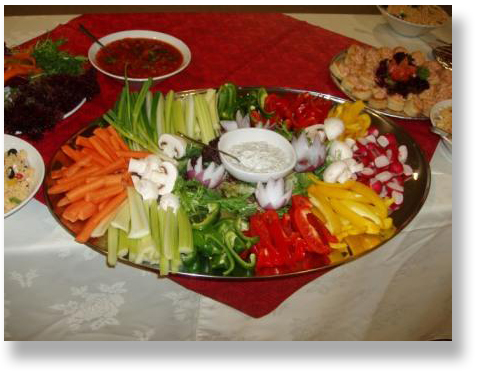 With first class catering facilities, if you require refreshments, anthing from teas and coffees to a full buffet can be provided.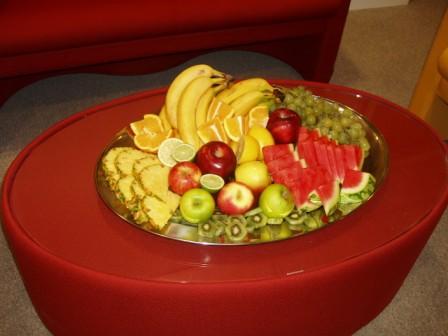 With a reception service and break-out area, the Centre provides an impressive environment for a productive and professional conference.
The Main Conference Room
The room has the capacity to seat 150 delegates theatre style and 100 delegates seated at tables.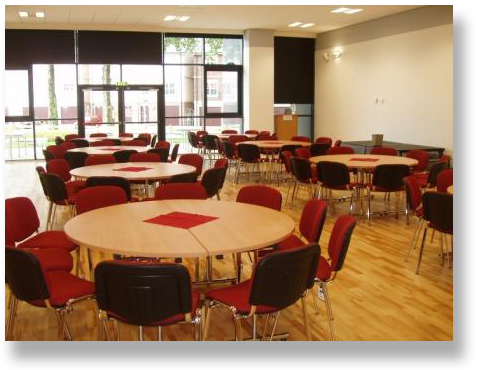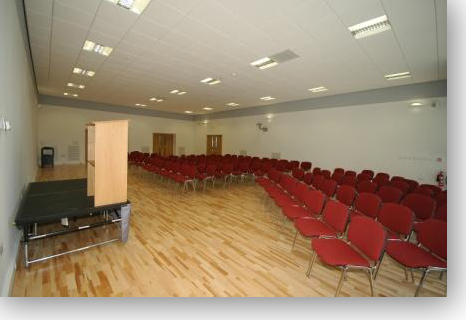 The Board Room
This room seats 20 conference style and 15 boardroom style.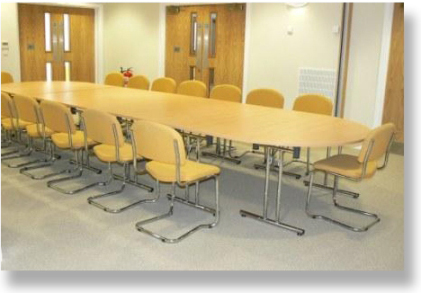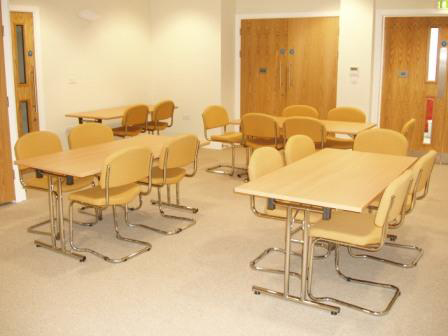 The Meeting Room
This room seats 12 people for more intimate meetings and has wonderful views.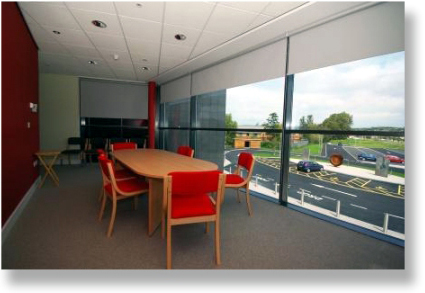 The Atrium
This stunning area seats 16 people on comfortable chairs and 30 people around a conference table. It may also be used as a break-out area for the main conference room.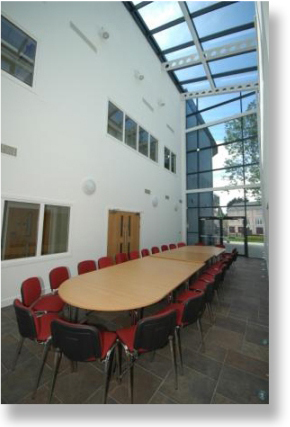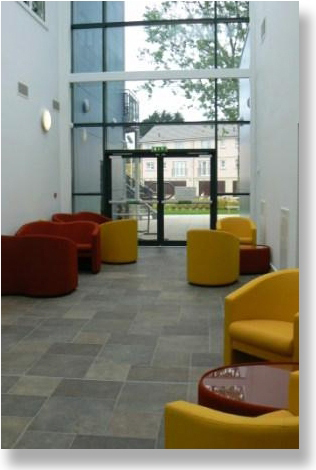 Testimonials
The following area some of the comments from people who have attended conferences at the centre:
"A good venue - lovely lunch"
"Fantastic Food"
"Venue was fab!"
"Outstanding venue and services"
"Lovely venue, especially the food"
"A lovely day! Looking forward to the next one - same venue hopefully!"
"An excellent course in a superb venue"
"I would highly recommend Canolfan Gorseinon for future courses"
"Location excellent; catering fantastic!"
"A very well presented course in a venue conducive to good learning"
"Mae'r lleoliad (Canolfan Gorseinon) yn wych, cyfeillgar iawn"
"Lleoliad hyfryd a chyfleus"